0
(
0 votes, average: 0.00 out of 5
)
You need to be a registered member to rate this.
Loading...
Blessers
One family learns the biggest lessons of their lives in the worst way possible. The term 'Who's Your Daddy?' comes into play in this film – figuratively and literally.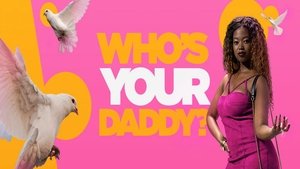 HD
Hezarpa
Hezarpa
HD
The thief accidentally notices the secret of a girl and tries to exploit this position ….
4K
The Replacements
The Replacements
4K
Maverick old-guard coach Jimmy McGinty is hired in the wake of a players' strike to help the Washington Sentinels advance to the playoffs. But that impossible dream hinges on whether…
Keanu
The Package
The Package
When a group of teenagers goes on a spring break camping trip, an unfortunate accident sets off a race to save their friend's most prized possession.
The Lego Movie 2: The Second Part (2019)
The Lego Movie 2: The Second Part (2019)
It's been five years since everything was awesome and the citizens are facing a huge new threat: LEGO DUPLO® invaders from outer space, wrecking everything faster than they can rebuild….
4K
The Truth About Lies
4K
Dad in Training
Dad in Training
4K
Following the breakdown of his marriage, a self-involved man begins to embrace fatherhood.
4K
Baked in Brooklyn
Asterix: The Secret of the Magic Potion
Asterix: The Secret of the Magic Potion
Following a fall during mistletoe picking, Druid Getafix decides that it is time to secure the future of the village. Accompanied by Asterix and Obelix, he undertakes to travel the…
Kung Fu Panda 3
Kung Fu Panda 3
Continuing his "legendary adventures of awesomeness", Po must face two hugely epic, but different threats: one supernatural and the other a little closer to his home.
4K
Brittany Runs a Marathon
4K
Max & Leon
Max & Leon
4K
In this WW2 epic comedy – in the vein of "La Grande Vadrouille" – our two heroes, Max and Léon, two lazy and partier pals, will try by all possible…